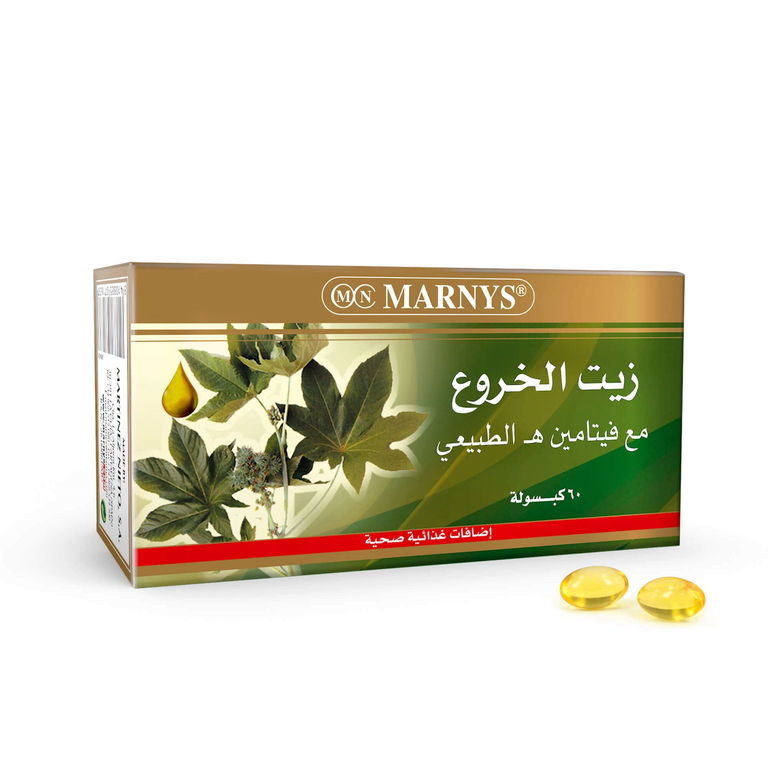 Help enhance and maintain intestinal balance
With vitamin E 
Marnys® castor oil capsules 60 capsules. Castor oil is one of the natural oils that have many uses for a long time, as it was used to treat many diseases on a large scale, and it is used in many cosmetic purposes.
Per capsule: Castor oil (500mg), Vitamin E (10 mg)
6 capsules per day, before meals.
60 capsules
Food supplements should not be used as substitute of a balanced diet.
Don't increase the recommended daily dosage.
Keep out of the reach of children.
Store in a cool, dry place and away from light.